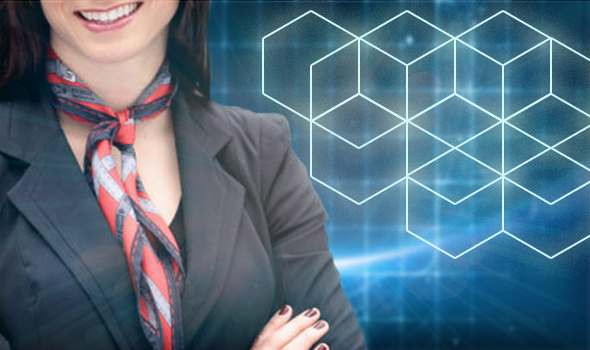 <DOCUMENT NAME >

INTEGRAL MANAGEMENT POLICY

<LAST REVIEW DATE>

28/04/2021
INSURCOL is committed to increasing customer satisfaction, protecting the environment by preventing pollution generated in its processes and managing occupational risks within the occupational health and safety management system in favor of the improvement of the individual and collective health of its employees, the quality of life of its workers, their families and the communities where we carry out our work, the management of risks generated in their processes and the consolidation of a culture of information security. Therefore, at its headquarters and its branches, bases its policy on:

Exceeding customer expectations by providing serious, respectful and responsible treatment; offering first quality supplies, assembly, installation and maintenance of equipment in the energy, metallurgical and instrumentation and control lines, including the construction of works and assemblies in the civil, mechanical, electrical and instrumentation and control specialties; as well as the design and development for the construction of works, assembly, installation and commissioning of equipment with attention and timely response through a specialized technical service using highly qualified, motivated and emotionally related professionals with the organization; fostering mutually beneficial business relationships with our suppliers.
Identify hazards, evaluate, assess and eliminate OSH risk, present in the activities that are developed, establish controls, implement safe work procedures; implement programmes for epidemiological surveillance, medicine, hygiene and industrial safety; carry out training activities that prevent and mitigate accidents, incidents and occupational diseases related to the inherent risks duly identified, maintaining adequate safety conditions preventing and controlling potential risks that may cause damage to property to our own financial integrity and that of our clients. Therefore, the organization is committed to ensuring the competence of personnel who perform tasks that impact on Occupational Health and Safety, as well as complying with all Biosecurity protocols in terms of COVID-19 prevention.
Maintain an environment of work coexistence free of any type of aggression, abuse, harassment, inconsiderate and offensive treatment and in general all outrages to human dignity within the organization in the context of labor relations, developing procedures, and allocating the necessary resources to implement preventive and corrective measures of workplace harassment, in order to promote an excellent work environment, foster positive social relations among all workers of the company and support the dignity and integrity of people at work.
Identify and control significant socio-environmental aspects and impacts, such as discharge of sanitary wastewater, solid waste, emission of gases and others that occur in the development of activities; contribute to the preservation of the environment, preventing soil, air and water pollution; making efficient use of water and energy resources, and ensuring an adequate final disposal of waste. The organization undertakes to allocate resources to offset the carbon footprint generated by its operation, through monitoring, control and compensation, establishing strategies to protect the environmental and socioeconomic environment of present and future generations.
Guarantee both in operations and in commercial relations with suppliers, contractors, customers and competitors, compliance with good commercial practices, taking into account our principles and values clearly defined in the Code of Conduct. Likewise, INSURCOL extends the good governance of the organization, the fulfillment of human rights, freedom of expression, free development prevention of workplace harassment, sexual harassment gender discrimination and other actions for the improvement of the working conditions of its workers, having practices aimed at improving and strengthening the relations between the family-employee-company, thus achieving emotional stability, family and economic of these; implementing social action programs and ensuring the proper use of the resources invested by its partners.
Objectively protect, preserve and manage the information of INSURCOL, together with the technologies used for its processing, against internal or external threats, deliberate or accidental, in order to ensure compliance with the principles of confidentiality, integrity and availability.
Define the criteria, procedures and execution in terms of prevention and control of money laundering and financing of terrorism – hereinafter SARLAFT – within the operations of the organization, through the identification and control of the risks of the LA/FT.


Likewise, it undertakes to comply with the specific requirements and those that, although not established, are necessary for the specified or intended use; likewise, legal, regulatory requirements and applicable local regulations and others signed by the organization, framing its Quality, Environment, Safety and Health Management Systems at work and ethics and social responsibility in the philosophy of prevention, continuous improvement, well-being and development of interested parties and in the guidelines of the NTC ISO 9001: 2015, NTC 14001:2015, NTC 45001:2018, SGE 21 and NTC ISO 27001:2013. Senior Management will permanently maintain financial support for all activities generated from the implementation, development, maintenance and improvement of management systems. Management, advisors, professionals, technicians, administrative staff, and service providers, and other interested parties will participate in the different programs agreed and disseminated in a creative, prospective and persuasive process, to achieve effectiveness in the fulfillment of all the objectives of the Integral Management System.

Alvaro Gonzalez Rodriguez
General Manager

 

Last Revision date:

 April

 28, 2023

Current Revision Date:

 June 28, 2023

Updated on the website:

 YES

  X 

  NO ___

Update date on the website:

 June 28, 2023

 
RUTA ARCHIVO:
E:/Iso9000/5. LIDERAZGO / 5.2 POLITICA /IN-CAD31 POLITICA DE GESTION INTEGRAL
"This document is the property of Insurcol. The rights of use and reproduction are limited to the organization for business purposes. It is forbidden to make any kind of partial or total reproduction of this document without the written authorization of Insurcol., No part of the document may be reproduced, copied or transmitted digitally in accordance with the laws that regulate copyright. "